Sponsors
Title Sponsor - Tushingham
Tushingham make their own sails and masts and are importer for Starboard boards and other brands. They are passionate about windsurfing - especially UK windsurfing - and offered support as soon as they heard of this project.
I'll be using their excellent Bolt sail, which I know well and have confidence in. They provide sufficient low end power to cover the miles in light and medium windstrengths but remain comfortable to use in stronger winds. Build quality is also excellent. These sails will be paired with Tushingham masts which are strong, light and ideally matched.
I am very happy to be using this kit for the challenge ahead.
Viking Renewable
Viking Renewable design, build and operate solar parks in Europe and beyond. Green energy technologies are an exciting and necessary part of a sustainable future, and I am happy to associate the Windsurf Round Britain expedition with a company moving the world in this direction. Viking Renewable has made a contribution to expedition costs.

http://www.vikingrenewable.co.uk
Gul
Gul are a UK based company passionate about watersports. They supply Olympic sailing teams, professional surfers and windsurfers, and myriad enthusiasts worldwide.
For the expedition Gul have kindly stepped in to supply me with their beautifully designed Fugitive drysuit. The feature list of the Fugitive fits my needs perfectly and its a major bonus to know that I will at least be warm and comfortable for this 3500km adventure. Gul are also supplying essential but often overlooked items such as thermal layers and these nice sunglasses.

YB Tracking
YB tracking are supplying one of their (frankly, amazing) YB3 tracking devices for the expedition. As used by ocean going yachts and arctic explorers, these enables GPS readings to be uploaded via the Iridium satellite network for visualisation on online maps. I'll be getting position fixes every 10 minutes and realtime updates every 30 minutes. As well as being great for information, this is FANTASTIC from a safety point of view (see review in gear section - coming soon). I am very grateful for YB Tracking for their support.
YB Tracking are a British company who design assemble and test their products in the UK.

Olympus
Olympus kindly stepped in at the last minute to provide one of their tough and waterproof TG-3 cameras. It is working well and takes great shots above and below the water - no bag required. Transferring images to a phone over wifi is easy and enables me to get the images up on to this website. One handed operation is also pretty easy so I can take shots whilst sailing. It's an alround great camera and is standing up to some seriously harsh treatment.
Standard Horizon
I approached the nice people at Standard Horizon because their HX300E handheld VHF has a feature set ideally suited to coastal exploration. Key benefits are an unusually high waterproof rating (IPX8), compact size, low voltage circuitry to extend battery life, and crucially - USB charging capability (no cumbersome charging base to take up valuable barrel space).
This is a key piece of kit that I will use on a daily basis and I am very grateful to Standard Horizon for their support.

Mobile Solar Chargers
Communication and navigation gear all consumes power and with only irregular access to mains charging having a backup power source is important. The nice, knowledgeable and enthusiastic team at Mobile Solar Chargers have kindly kitted me out with with one of their rugged Aqua Tech Waterproof Chargers (review in gear section to follow) for this purpose. The Aqua Tech is good for at least 4 full charges of a smartphone or similar USB device, so will definitely help to keep charge anxiety at bay. We hope to further extend 'off grid range' by add some solar charging capacity to this setup to keep the powerbank topped up whilst on the water.

Aquapac
The navigation and communication equipment I am taking on the expedition is not only nice to have - it is critical to safety. Aquapac are supplying a number of waterproof bags to keep all the electronic gear dry and operable even in the wettest of conditions. I'll be glad of that, thanks guys.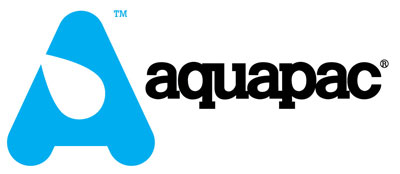 ACR Electronics, Inc.
From the ACR website: "ACR is the choice of NASA, the U.S. Military, the U.S. Coast Guard, Arctic explorers, and even undercover agents who do things we can't talk about...People who are serious about survival use ACR". Thank you ACR for the Personal Locator Beacon and Emergency Distress Strobe Light. These are 2 items I'll be keeping on my person at all times and it is very reassuring to know I have kit I can depend upon.

Vibram Fivefingers
Problem: I need something to look after my feet whilst sailing and especially launching and landing off sometimes unfriendly shores, but also something for covering the distance on land when I end up in remoter locations and need to reach civilisation. Solution: Vibram Fivefingers. These are 'barefoot running shoes' which basically take the shape of your foot so add protection without adding bulk, and I've found they work very well either wet or dry. They are the ideal solution to my footwear dilemma (review to follow).
Distress Strobe Light

http://www.primallifestyle.com/Products/Footwear
Direct-Storage.co.uk
My barrel research revealed that the screw-top (red/white) barrels of the type supplied by direct-storage.co.uk are best for the job. They are much lighter and come in more interesting sizes than the blue barrels with metal clasps often used by kayakers. They are UN approved for food use so can reasonably be expected to keep things dry. Speedy next day delivery too. Thanks guys.

Cascade Designs / Mountain Safety Research
Thank you to the good people at Cascade Designs for the lightweight MSR expedition gear. I'll be cooking on a microrocket stove and carrying water with one of their super versatile Dromlite bags, also doubling up as a pillow.

http://www.cascadedesigns.com/ie/MSR
Aquafax
Aquafax supply all sorts of marine products and have contributed to the expedition supplying a lightweight Ritchie compass. No excuses for getting lost now.

Universal Display Ltd
A big thank you to Universal Display Ltd who kindly offered to get sail and barrel logoed up, looking the part, and - especially important from a safety point of view - visible. They clearly know there stuff and got the job done fast. If you need to get noticed, please check them out.
http://universaldisplaylimited.com/
Thank you
Although this is a first attempt at a Windsurf round Britain without boat support, there is still a lot of support involved. A huge thank goes out to those excellent companies who are stepping up.